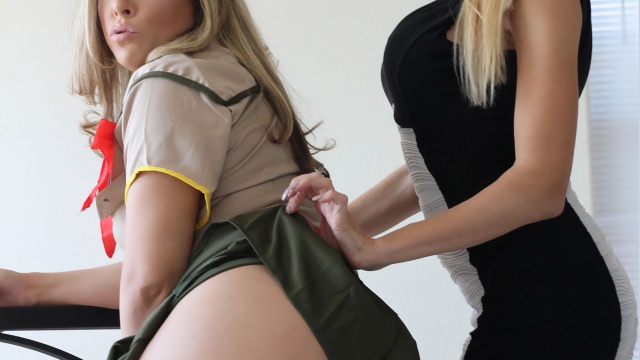 Join Now - Get Unlimited Access All Content
Part ONE of "Girlscout Cookies in 360 VR" 9/20/2017
VIDEO PREVIEW
STARRING
Carmen Valentina and Agatha Delicious
DIRECTED BY
Agatha Delicious and VR Porn Perv
A Virtual Reality 360 Adventure! You are invited over to Agatha's place to sit and watch as she interacts with you and invites in cute little Carmen. Carmen is a girl scout who is excited to be making a big sale,..or so she thinks! Watch to see the sort of twisted games Agatha plays with her prey.
Part TWO of "Girlscout Cookies in 360 VR"

VIDEO PREVIEW
STARRING
Carmen Valentina and Agatha Delicious
DIRECTED BY
Agatha Delicious and VR Porn Perv
Part two of s Virtual Reality 360 Adventure! Now Agatha has the advantage over poor Carmen, who lost the game. The only cookies SHE is selling are her own charms, except they are not being sold. Agatha is simply gonna TAKE them while you watch. Agatha has the table all set. She even takes little Carmen's temperature to see how hot her juicy rump is. Sure enough, the thermometer tells all about Carmen's flesh and how she has been raised and cared for. Poor Carmen struggles and begs to no avail. Agatha decides it is time for the apple! Stay tuned for part 3!