The Witch of Westbrook Returns!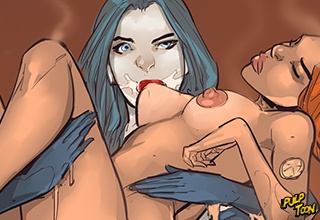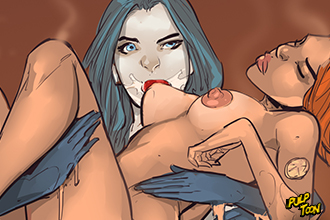 Join Now - Get Unlimited Access All Content
Jemma Basin happens to be a popular vlogger and well known in the town of Westbrook. She is determined to uncover any conspiracy she can bring to the light on camera. The legendary Witch of Westbrook is a story that still haunts the people of the town, for the people of Westbrook long ago were tormented by a cruel, human eating witch. Jemma is positive that one of the new residents in her neighborhood is the witch returned from antiquity. When Jemma and her brother try to catch the woman on camera to prove to the internet that she is the witch, things take a turn for the devious. This witch is twisted, kinky and hungry!
Art by the talented Oleg Okunev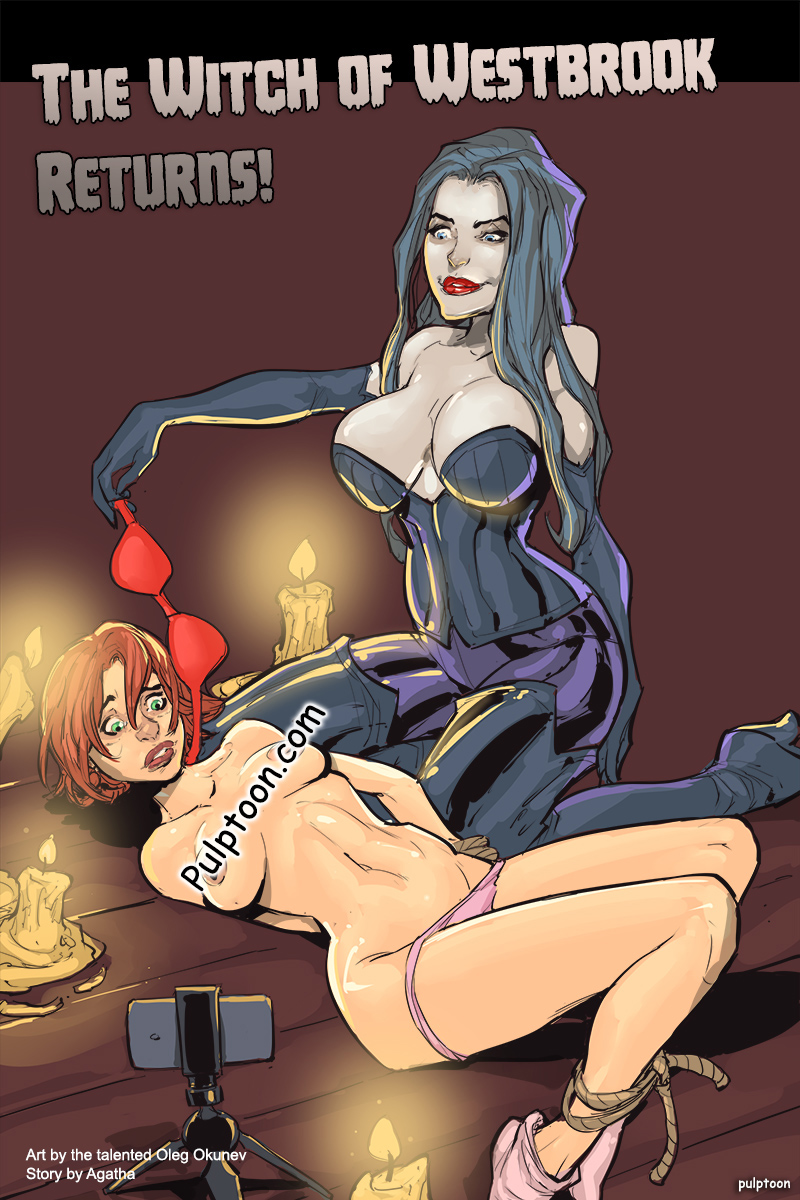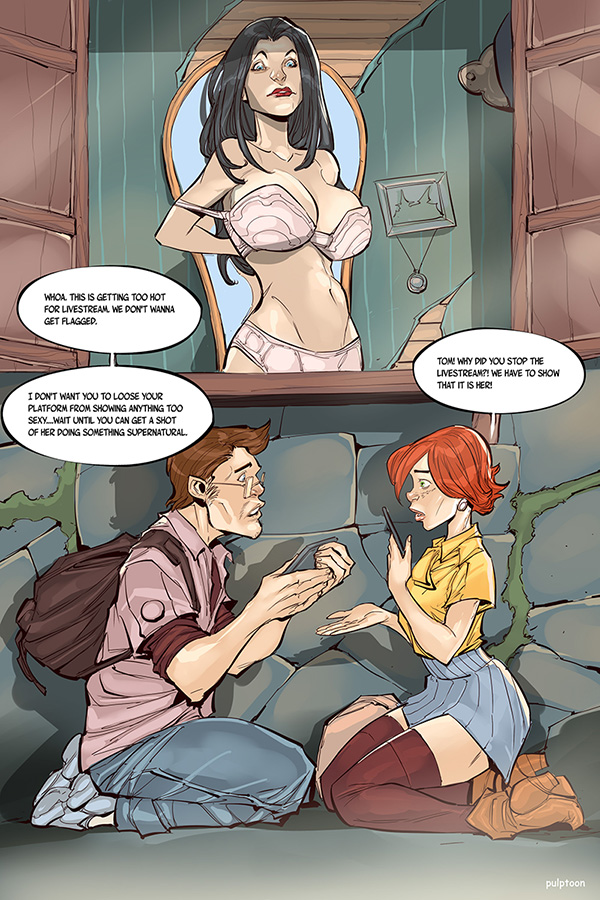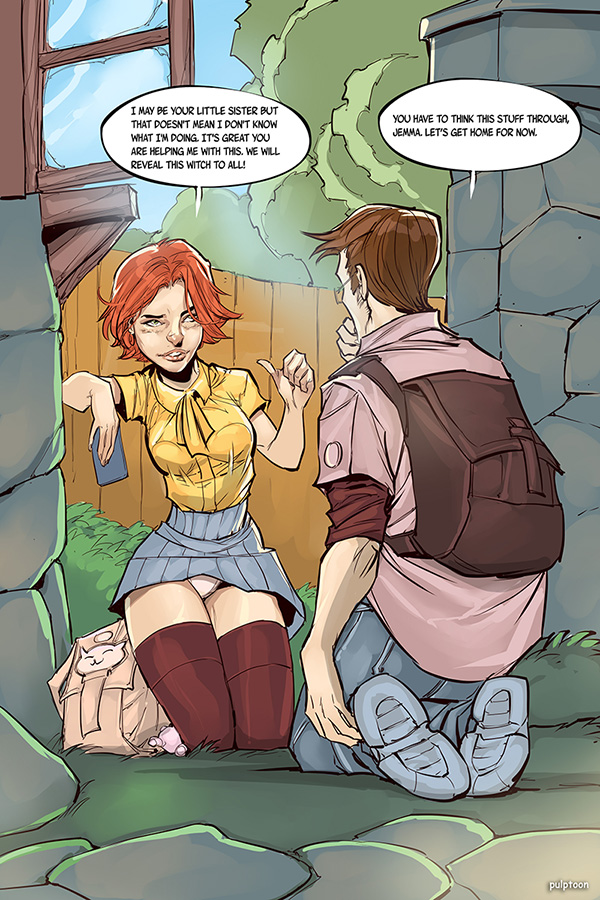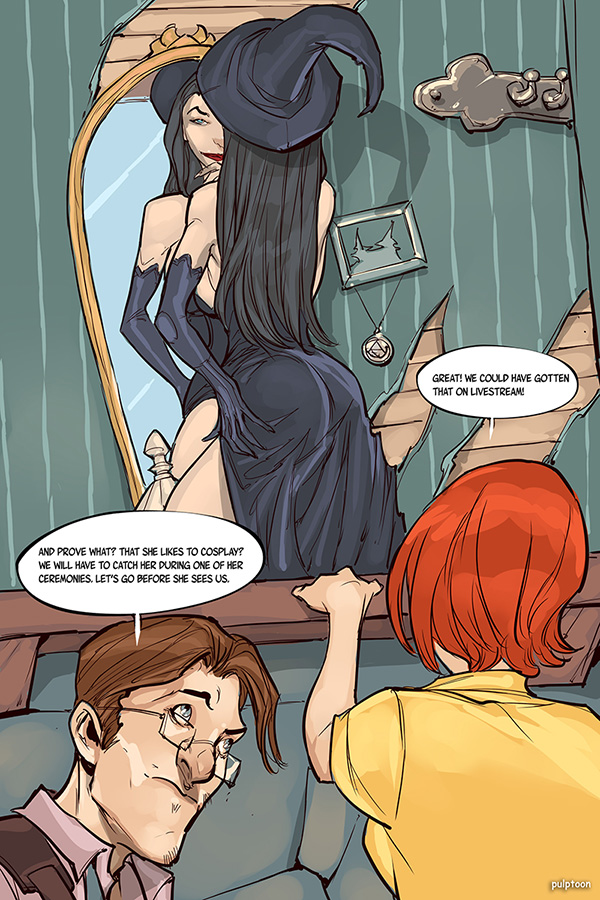 See comic below to find out what happens next!
The tale continues as The Witch has Jemma in her kinky clutches. The Witch decides to get onto the famous vlogger's platform and live stream for all her fans to see as she prepares th egirl for her dinner! The poor girl is licked, tormented, prepared and baked all on live stream as her fans watch in wonderment. When Jemma's big brother comes to her rescue, he is in for a monstrous surprise and change… The witch is about to share her meal AND her plans for the quiet town with her new pet..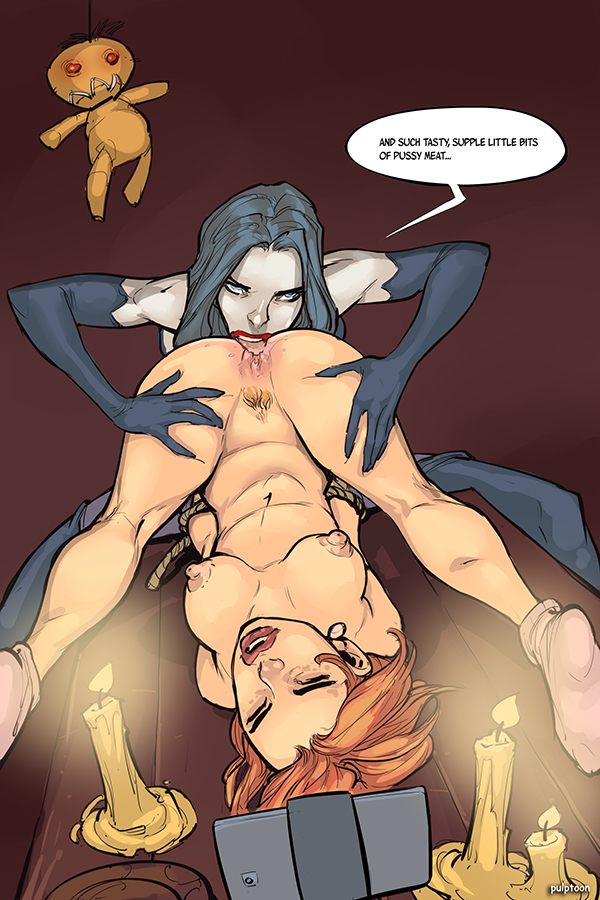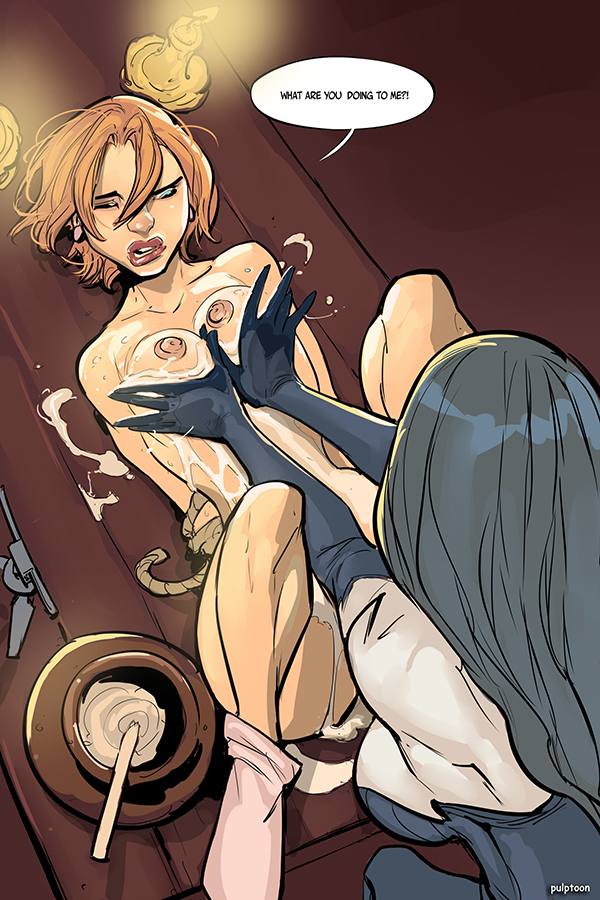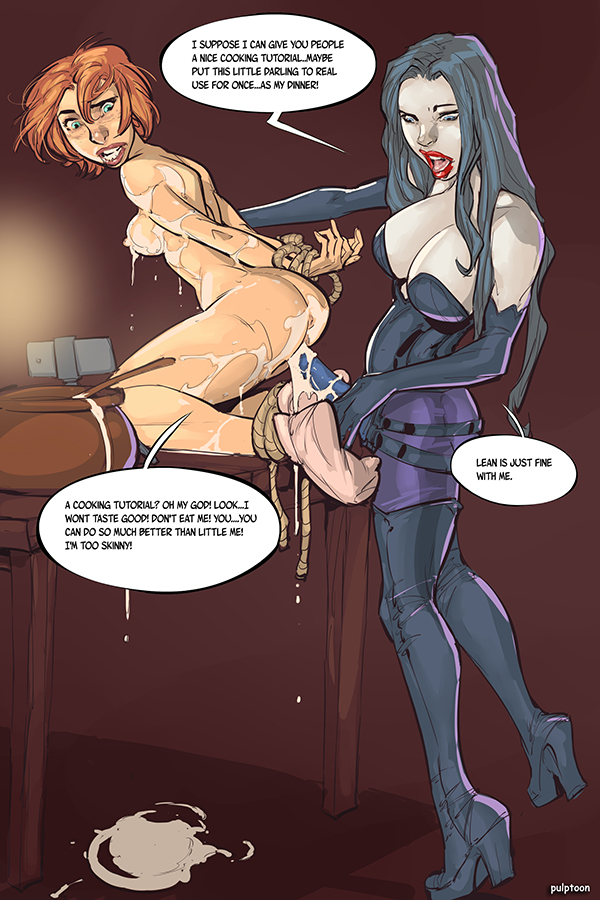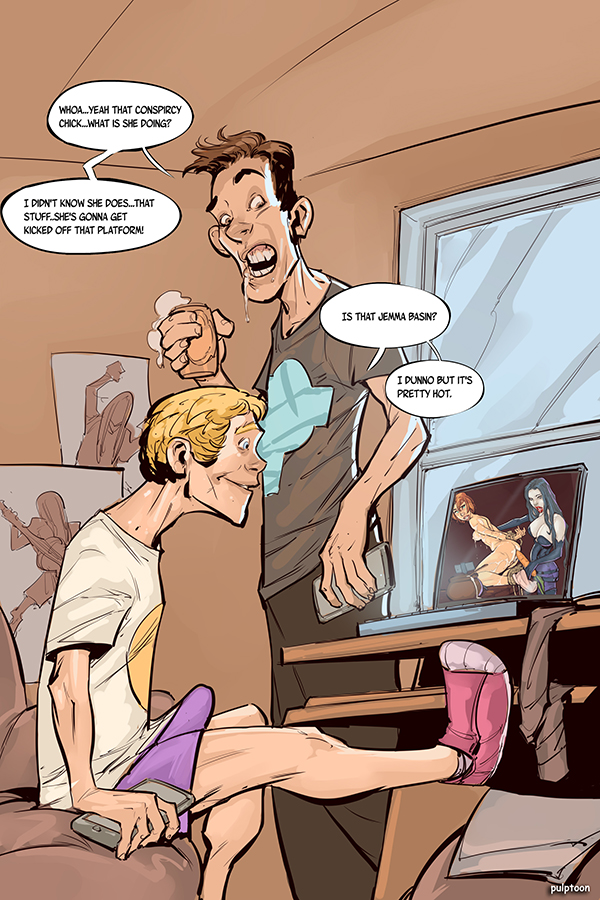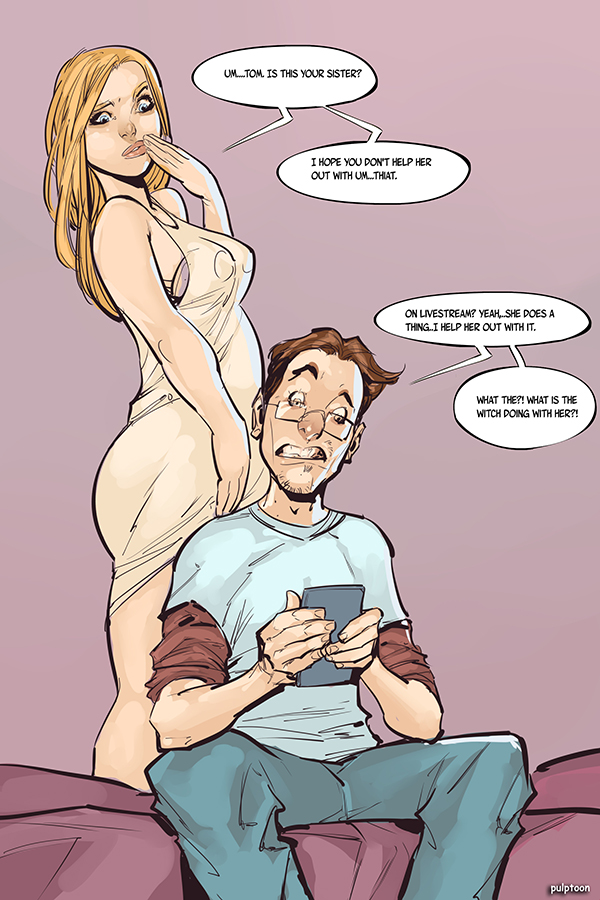 See comic below to find out what happens next!