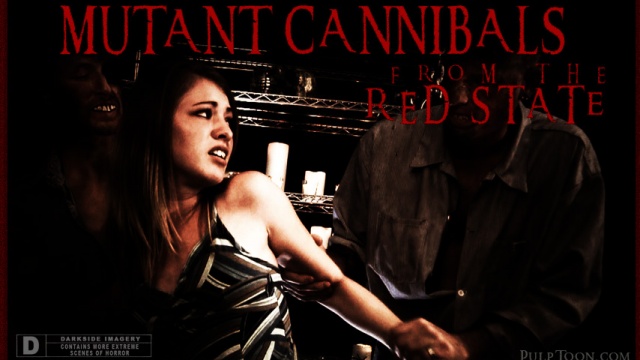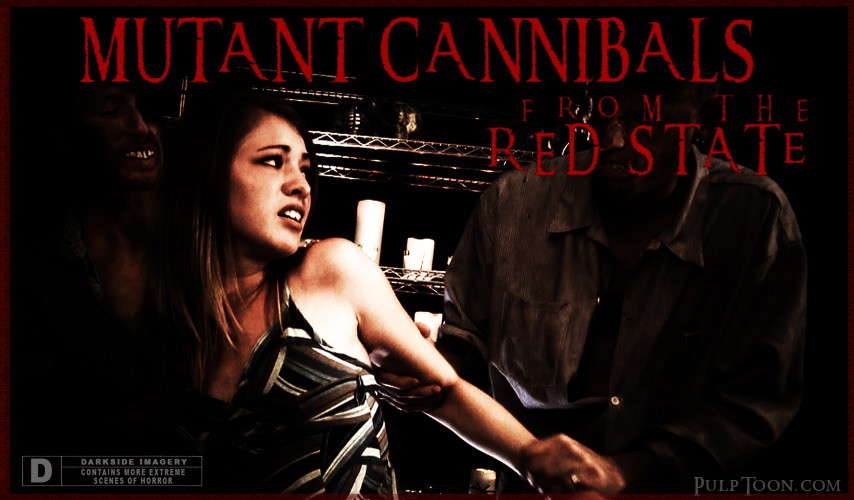 Join Now - Get Unlimited Access All Content



Introducing the 3rd original film from PulpToon.com & PKF Studios!
This is a dark satire of the sadistic grindhouse fare that emerged from films like Texas Chainsaw Massacre, The Hills Have Eyes, and Wrong Turn. This lurid fantasy film explores what happens when a innocent teenage girl is abducted and dragged into the dinner table of two mutant hillbillies.
Will she escape? Will she bit stripped naked and subjected to the most torments, evil sadism, and carnivorous carnage known to mankind?! You must watch the film to find out! Enjoy this new foray into the finest in motion picture entertainment from PulpToon Studios