Welcome to Underland Part ONE & TWO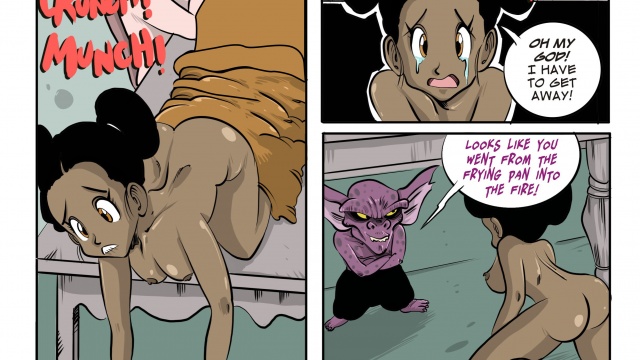 Join Now - Get Unlimited Access All Content
Three teens are having a relaxed one night when they come upon a Victorian looking spell book. They foolishly read the spell and end up being sucked under the bed down a deep hole that leads to the magical and kinky land of Under. They meet two wicked twins who torment, taste and lick them, as well as their monstrous mom, who has a monstrous appetite to match. Get ready for some fun and creative games, chills, spills and peril!.
See comic below to find out what happens next!
The twisted tale of 'Welcome to Underland part One' continues as our cute, sexy damsels get terrorized and gulped up! It's a wild and crazy tale of insanity, voracious demonic darlings and more! Enjoy this tantalizing fetish fantasy!