Vampiros Lesbos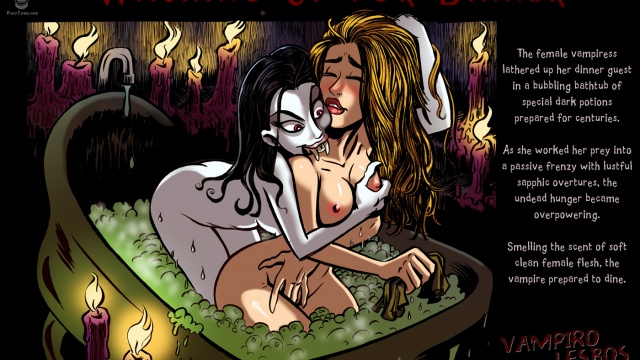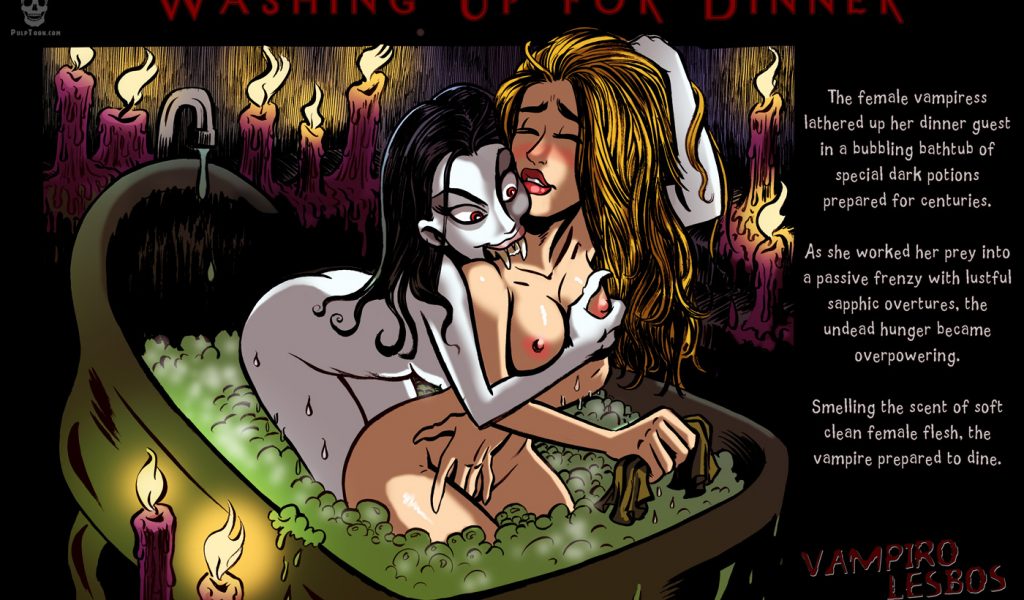 Join Now - Get Unlimited Access All Content




Today we've got a bunch of goodies to share! Lots of fun sexy toons to slake your pulp thirst!
First up, it's our favorite brillaint pulp artist Bryan Baugh's latest creation. Vampiros Lesbos! These undead beauties are lusty sapphic pale creatures of the night. Find out what perversities befall the buxom maidens seduced by their fanged charms! SPECIAL THANKS to artist JosiePurr who colored these amazing pictures with a true eye for the sexy lurid detail that makes these vamps so drop dead gorgeous!
Second we have two quickie Terror Toons! Naughty tales of mischievous angels and "virgin sacrifice!"
And finally 2 bonus creepy toons about a vampire bar and a monster that I won't spoil!
Enjoy!
See comic below to find out what happens next!