Mad Magneetum's Devious Devices: Gretal Attraction part 2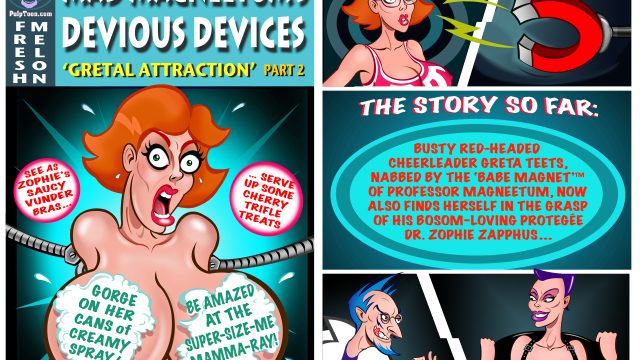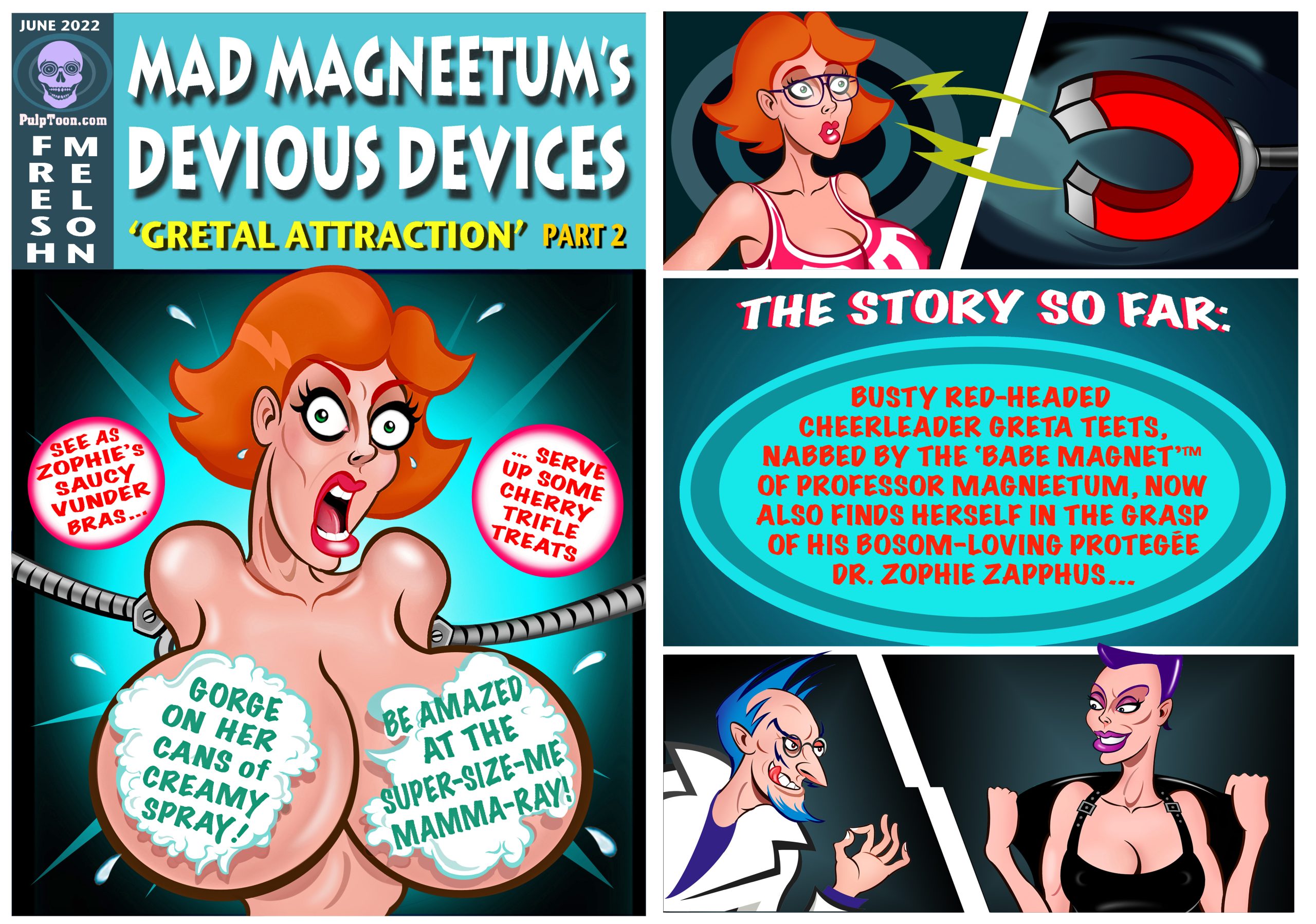 Join Now - Get Unlimited Access All Content
Dr. Magneetum is experimenting on his desperate damsel Greta with his kinky assistant Zophie. The babe magnet has worked! This busty redhead is in for some boobalicious and butt-alicious inflation punishment!
Art by Malzarr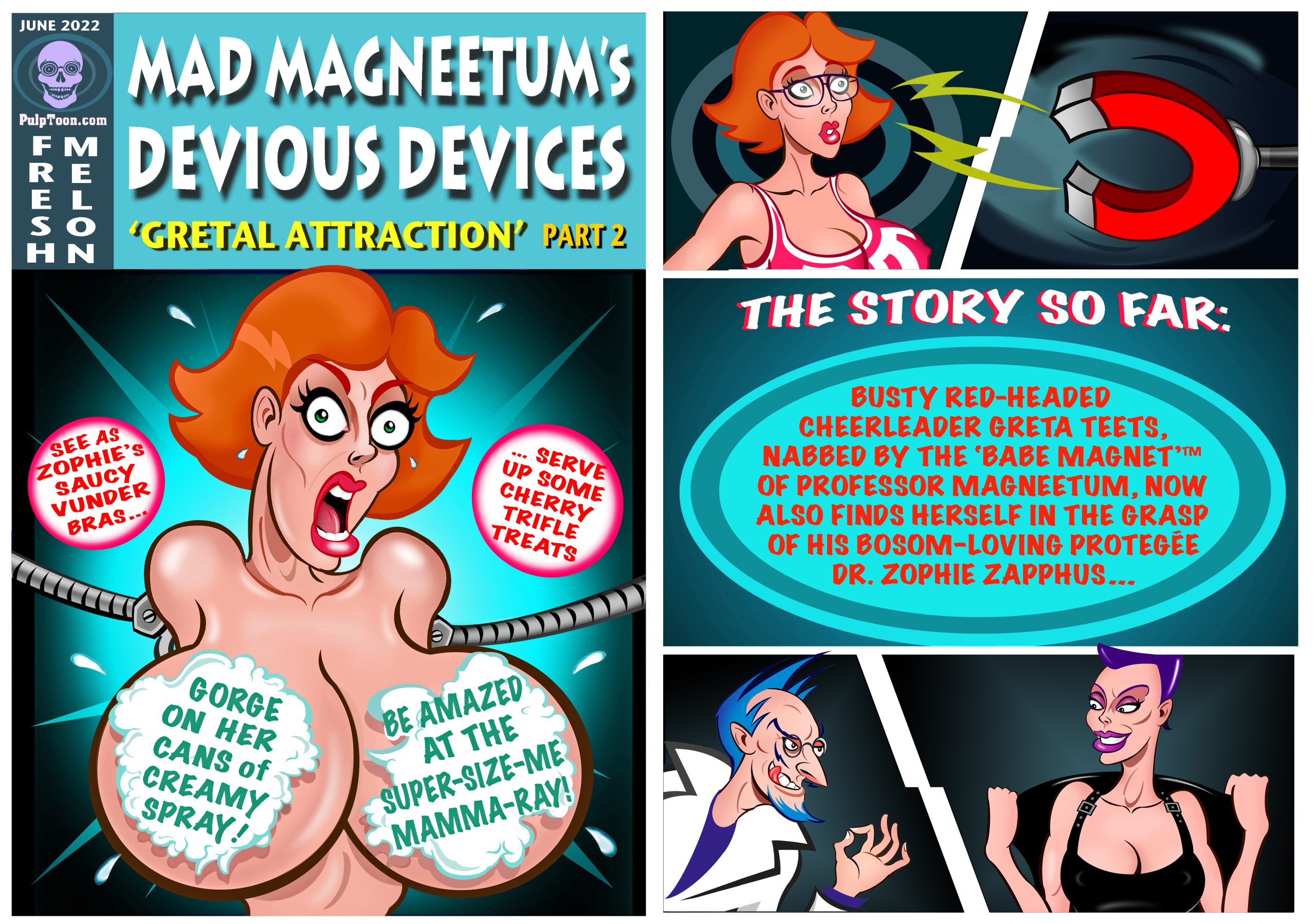 *
More on this great artist!
Malzarr provided the saucy illustrations to the book 'The Most Marvellous Love Life of Lady Mavis Muffin-Lust' (by LB Reborn) a delightful romp, set in Doodleshire, England about a hedonistic pinup gal who finds out she's actually a cartoon character. Like 'Magneetum' – it's totally mad, light-hearted, amusing … and rather rude.