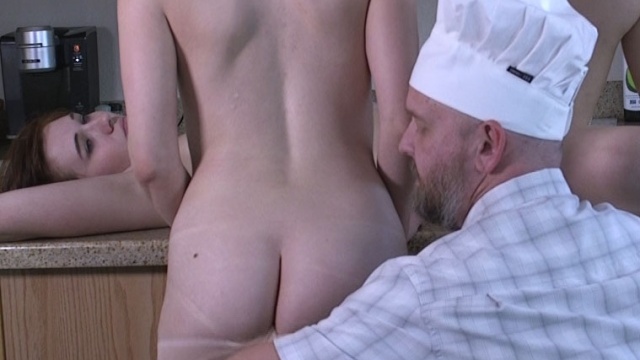 Join Now - Get Unlimited Access All Content
VIDEO PREVIEW
PLEASE RATE BY CLICKING THE STARS!
Stephie Starr and Riley Reyes are both in the same culinary class, taught by the notorious Mr. Bradford. Riley, who is not as studious as Stephie, decides to look over her shoulder one day during a test in Mr. B's class. Stephie warns Riley to stop. Before the girls know it, they both end up being punished for Riley's delinquent behavior. Stephie is more nervous that Riley. There are a lot of wild rumors about Mr. B. apparently he used to work in a restaurant that served girls…and not as restaurant guests but as MEALS on platters! Riley laughs it off, foolishly taking the whole thing too lightly in her brave and reckless innocence. But nerdy Stephie is afraid! Well, without giving away the story, I will tell you that you are in for a culinary adventure with a tender, young, naive and adorable flavor!
Part TWO coming Soon! Please RATE and COMMENT!
Riley Reyes, Stephie Starr, Marshall Bradford
_____________________________________
Part TWO Please RATE and COMMENT!
VIDEO PREVIEW PART 2
Our tale takes a wild turn as Mr. B. has helpless Stephie and Riley in his hungry culinary clutches! Even his star pupil finds herself in jeopardy…stay tuned and watch as out twisted story unfolds and ends in a delicious outcome.
Riley Reyes, Stephie Starr, Marshall Bradford