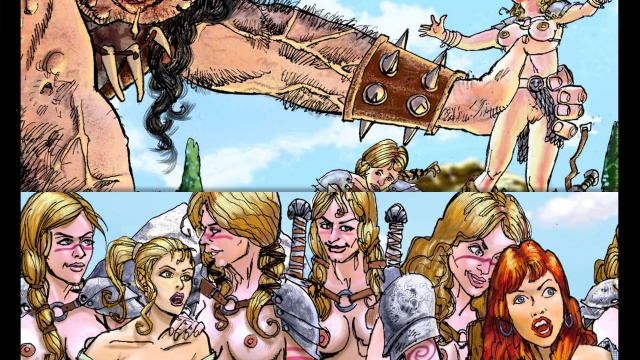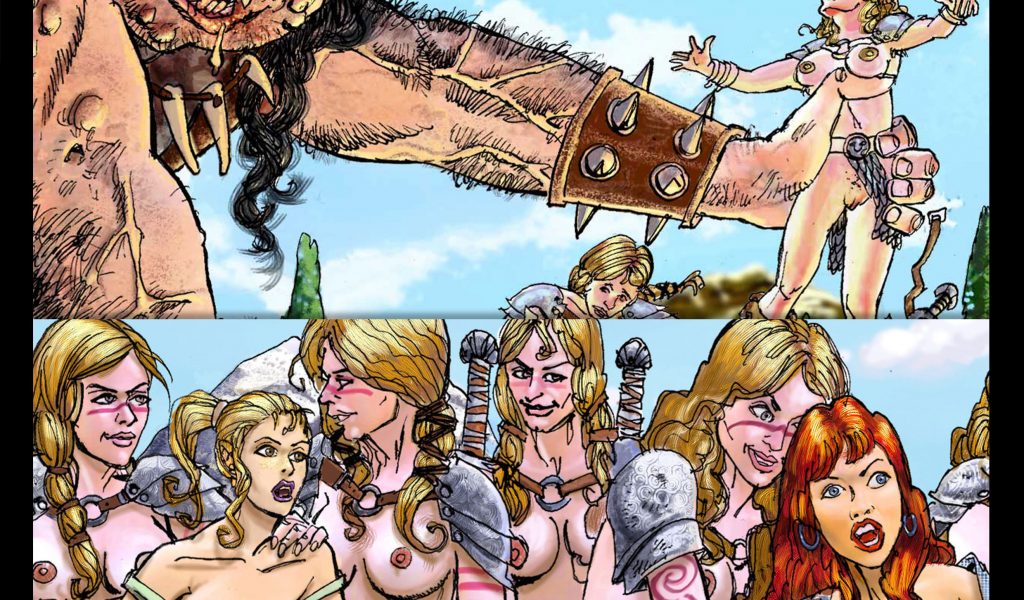 Join Now - Get Unlimited Access All Content
SIX huge pages packed with twisted, wild panels!
Brenda and her inheritor Annie are in for a surprise when they leave their comfy, modern lives to explore the mountains of Norway. They do not realize that the modern and peaceful Nordic country has ancient and terrible secrets hidden in the wilds that even the people of Norway know nothing about. Not only to the two clueless women stumble upon a  tribe of throwback hungry female heathen warriors. Just when the two damsels think their luck has run out, they are saved! But, their savior is not helping them for their own health, for he happens to be a HUGE and hungry ogre! The poor pair of victims don't stand a chance!