Mystery Team! The case of the Alien Monster! Part 01 and 02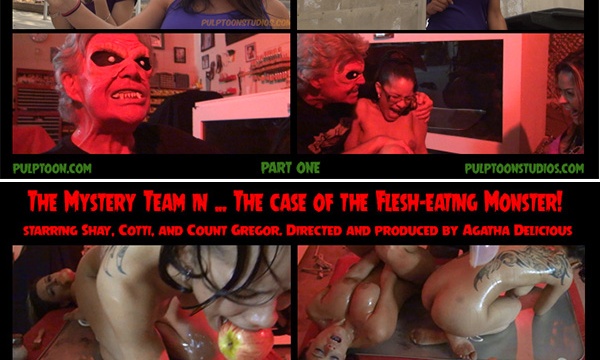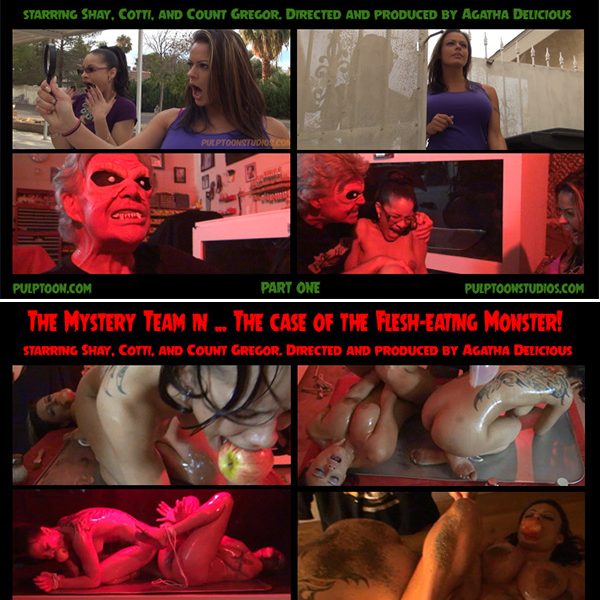 Join Now - Get Unlimited Access All Content



The Mystery Team is at it again on video! Two delicious damsels on the hunt for a flesh eating monster from outer space. Little do they know that the monster is hunting THEM, too! And that it is very, very hungry. Check out this wild, insane, and kinky pulp story!
There is an extended version of the entire movie available at www.delishmedia.com
Part TWO of our insane story continues! Looks like the mystery team is stuck in a sticky situation. The hungry alien is sneakier than they expected. He is in for a tasty girl surprise for dinner! And BOY are these girls surprised!
The extended version of part two is also available at www.delishmedia.com and features longer basting and cooking scenes as well as some behind the scenes banter between actors Treasure and Count Gregor.