Heathen Holidays!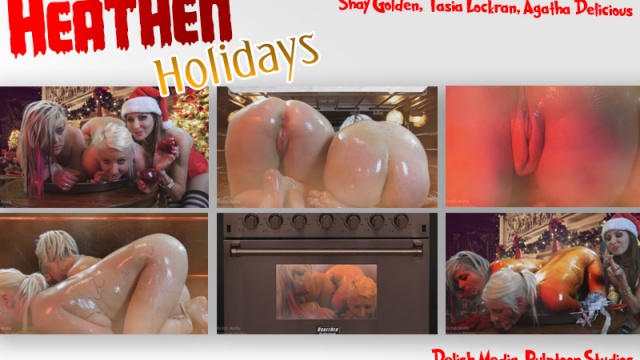 Join Now - Get Unlimited Access All Content



Holiday greetings from Agatha Delicious:
I am one lucky X-mas witch. Yes, x-mas witches do exist, and you can guess what we like to have for our holiday feasts. That's right; tender, young, supple, squealing blondes! What a catch for this season! I recently caught Shay Golden, who just turned 21 and stepped into the wrong alley on X-mas eve. I also have the delicious and athletic, petite little beauty, Tasia Lockran, for my pan. These two will cook up so well together! I will prepare them, cook them and taste them right before your eyes! Enjoy .